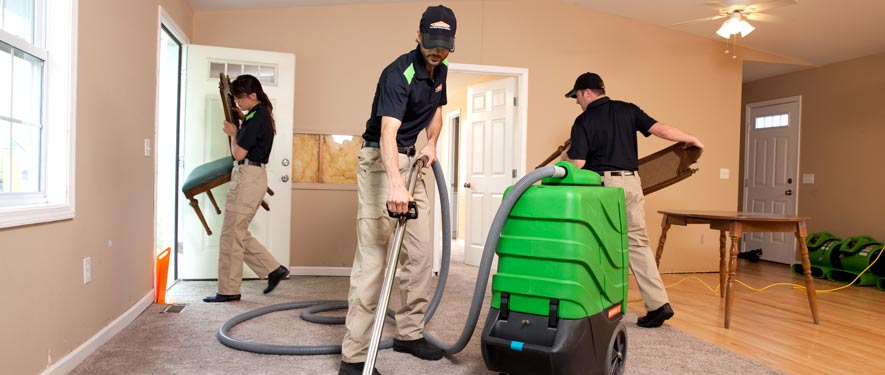 Residential Cleaning Services
Cleaning Up After a Disaster Strikes Your Milton Home
Cleaning is one of the staples for every type of restoration and recovery that our professionals offer. With a universal task like cleanup binding all of the work that we do, those trained in cleaning practices are among the most versatile and well-trained on our roster. After a water, fire, or flood loss to your Milton home, property owners rely on the fast and confident response of our SERVPRO team to help.
Efficient and Thorough Cleaning for Homes After Losses
Loss incidents can take their toll on your property, especially when you do not secure professional restoration right away. We have many universal practices that our experienced cleaning technicians perform to help make these disasters "Like it never even happened." Some of these standard cleaning and mitigation practices include:
Deodorization
Carpet cleaning
Residue removal
Stain removal
Even without a disaster, there are many reasons you might need the services of our experienced cleaning technicians. From putting your Milton home on the market to removing vandalism or a persistent odor so that you can live more comfortably, our professionals can help.
Providing a Sanitary Environment for Your Home
More than ever, a safe and sanitary environment for your home is necessary for peace of mind. With EPA-approved cleaning products and practices, we can improve the look and sanitation of your house. We offer ULV and thermal fogging methods for thorough coverage of disinfecting products throughout your household.
Need Cleaning Services?
Call Us Today – (845) 791-7647
Residential Cleaning Services include:
The SERVPRO carpet and upholstery cleaning service will not only get out the dirt you see, but will also remove the unwanted dust you don't. A professionally cleaned carpet and furniture may make all the difference in brightening up a room and freshening up your home.
We all have tasks around the house that don't make it to the top of our priority list. Properly maintaining your home's air ducts should not be one of them. Regular duct cleaning can increase your home's heating and cooling efficiency and improve the quality of the air you and your family breathe.
Your basic cleaning service is not going to have the expertise to effectively deodorize your home. Take advantage of SERVPRO's residential cleaning services to remove unwanted odors.
Our experts are ready to assist in the clean up of sewage and other biohazard materials and provide deep cleaning services for your home. Find out more about our franchise professionals.